At DropSmashFix, our techs are constantly training and studying to be able to fix anything that comes our way.
So when this Apple MacBook Pro was brought in to our Santa Monica with a broken backlight, our team rose to the challenge and got to work bringing this machine back to life!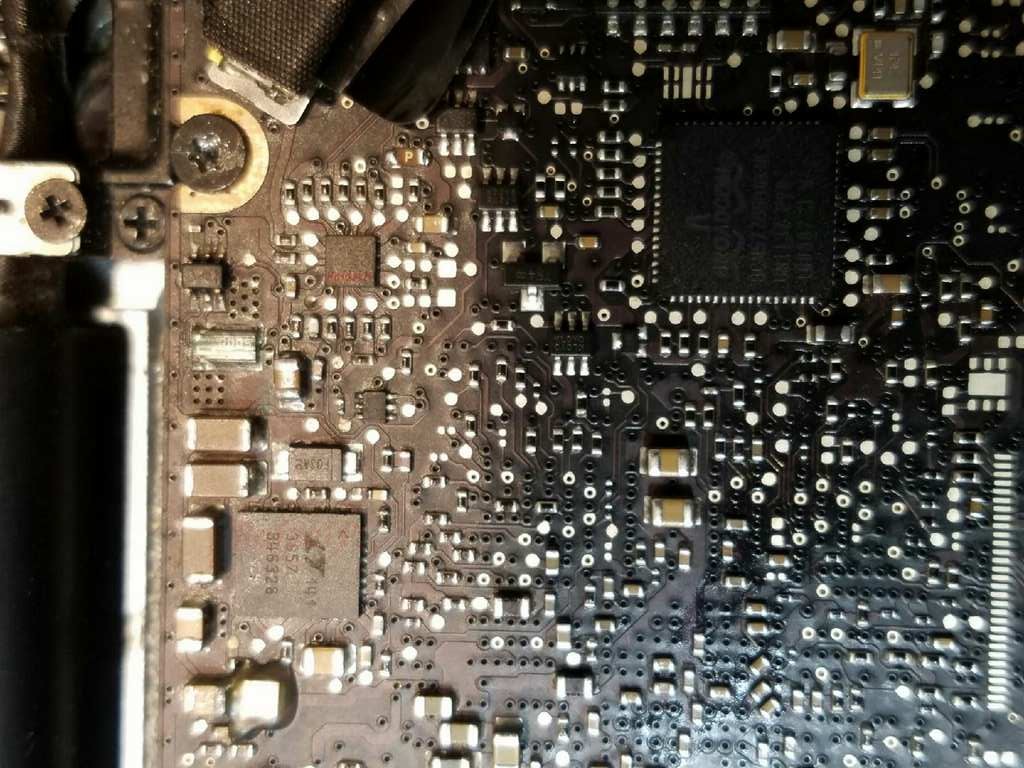 This MacBook had corrosion that damaged a few electronic components that caused the backlight to stop working. 
One of our highly skilled and trained technicians at our Santa Monica location was able to replace a few of the damaged components, micro-soldering them onto the board using the following schematics provided by Apple.
Just like that, good as new! Stop by one of our locations to get your smartphone, tablet, computer or game console repaired by Dr. DropSmash!